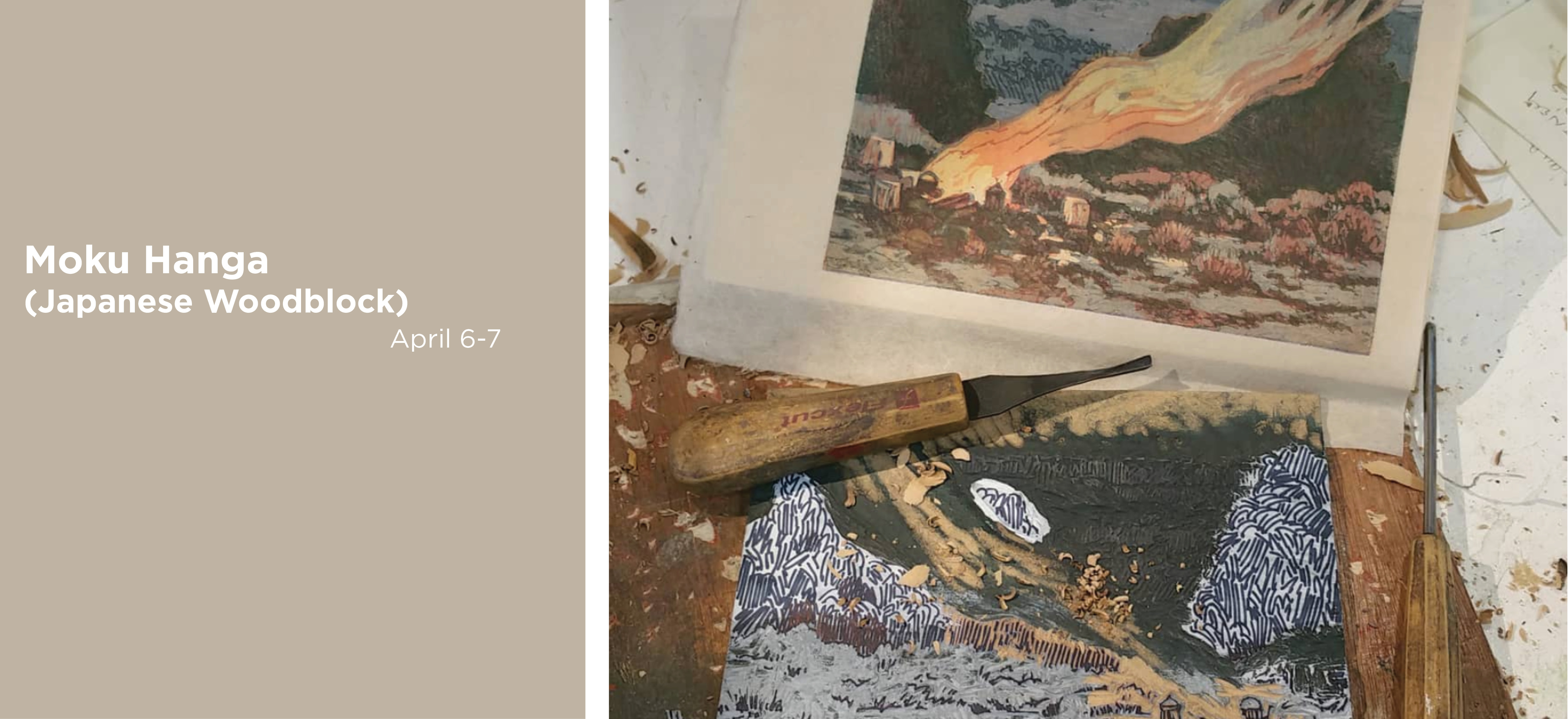 With Leon Loughridge
April 6 & 7 from 12:30-6:30PM
Member & Non-Member Price – $185
This class is designed for both the beginner and more advanced student of woodblock printing. The focus of the class will be learning the nuances of the Japanese style of printing. With that in mind, students will be provided with assorted paper, barens, kento guides and partially carved blocks. By using a standard design, students will be able to focus on learning the process. But don't worry, there is still plenty of room for creativity as students learn basic registration techniques, ink mixing options, value and color progressions, glazing and gradations. An emphasis will be on using alternative mediums and techniques for unique results.
Students will be provided use of baren, kento guide, carving tools and inks. Students will receive paper, blocks and class folder.
Tickets are not available as this event has passed.