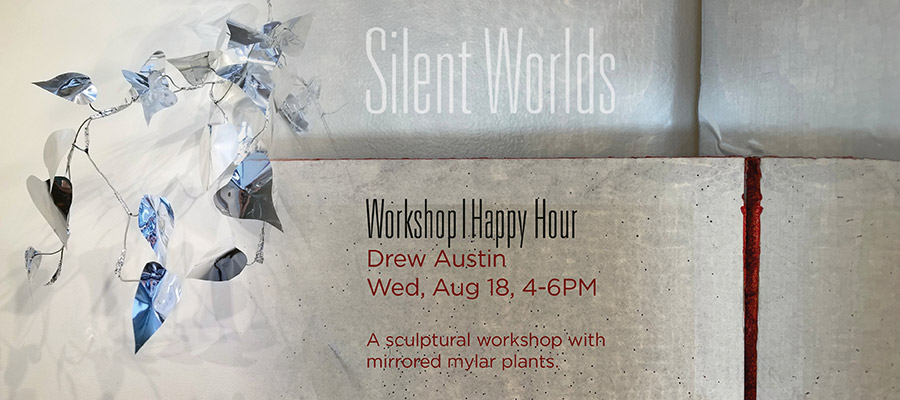 In conjunction with his exhibit, Silent Worlds, we are thrilled to have a sculptural workshop given by installation artist, Drew Austin.
Artist Bio:
Drew Austin (b.1996) is an interdisciplinary artist living and working in Denver, CO.
Often created in response to a specific place, a found object, material, or a small idea, Austin's work is created as a visual representation of things that often go unnoticed or are seldom thought about in connection to our physical world.  He uses abstraction as a means to create visual representations of the cosmos, quantum events, and biological forms as he understands them in relation to the rest of the universe. Portrayed primarily through painting, sculpture, and light-based installation, Austin's work functions as a conduit for understanding and comprehension of everyday things both large and small in a human-dominated world. He graduated as valedictorian with his BFA from Rocky Mountain College of Art + Design in 2017. Originally from Great Falls, MT, Austin now resides in Denver with his husband Aaron and their dog Sadie.